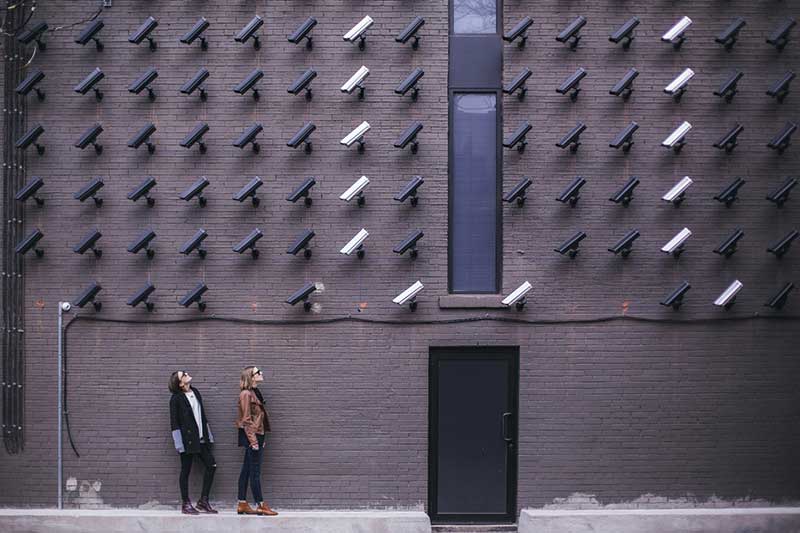 Back in 2009 two former Yahoo employees Brian Acton and Jan Koum created a communication app called WhatsApp which has become one of the most popular way for friends and families across the globe to connect with one another boasting an impressive subscriber base of over 2 billion users mostly located in Latin America, India, Europe and many of thew African nations.
Users Are Fleeing In Droves
Recently WhatsApp "refreshed" their privacy policy (which will take affect February 8, 2021) and announced that users had to accept the new change which included the sharing of personal data to social networking giant Facebook Inc.
Those not willing to let their personal information be shared will not be able to use the service.
This has forced WhatsApp users who are not willing to accept this new mandate to look for alternative options such as Yabb Messenger.
WhatsApp Lost 8 Million Users Back In 2014, Why?
Back in 2014 Facebook Inc. purchased WhatsApp for a cool 19 billion dollars when news got out they lost 8 million users.
We included WhatsApp in our top messaging apps article but we raised big concerns about the Facebook connection and the potential privacy risk for its users and now we're seeing this take shape in 2021.
Facebook Lied About Data Sharing In 2014
During WhatsApp's acquisition Facebook informed The European Commission that "it would be unable to establish reliable automated matching between Facebook users' accounts and WhatsApp users' accounts."
but [not surprisingly] they started doing exactly that in 2016 and were fined € 110 Million by the commission.
Whatsapp Has Been Sharing Personal User Data With Facebook Inc. Since 2016
What most users weren't aware of is that WhatsApp as in fact been sharing their users personal information with Facebook since 2016 but users were given an option to opt-out – with this new privacy policy refresh WhatsApp has removed the option for users to opt-out which basically states – "Agree to this update or leave our platform".
What Exactly Does WhatsApp Want To Share?
Here is a list of some of the things WhatsApp users will be sharing:
Profile name
profile picture
IP address
Signal strength
App version
Browser information
Mobile network
Connection formation (including phone number, mobile operator/ISP)
Language and time zone
Device operations information, and identifiers (including identifiers unique to Facebook company products associated with the same device or account.
Facebook will be able to match this data up with users who are already on Facebook regardless of whether you use a completely different username
That's right, as long as you're using the same device to access Facebook as you do Whatsapp and Instagram they will know it's you – this is called "device fingerprinting" which are the unique properties of your device like IP address, mobile network, browser, etc.
Thankfully for those who live in Europe, WhatsApp's new privacy policy violates GDPR laws so they will be exempt not that Facebook didn't try to scrape their personal data luckily they were caught and fined.
What Will WhatsApp/Facebook Do With This Data?
The official reason is to offer integrations across Facebook company products which also includes Instagram and messenger is that this data will help Facebook target users for advertising campaigns.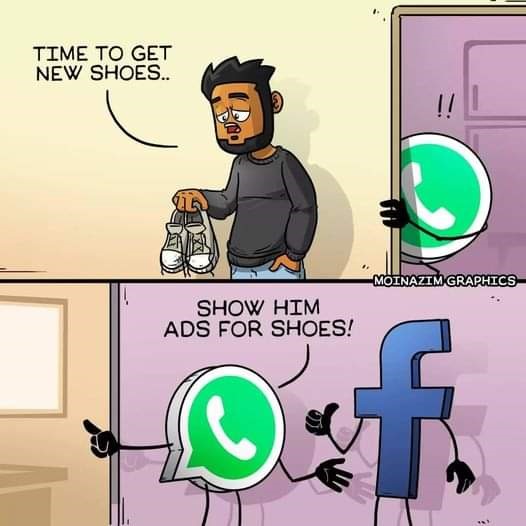 Source: Moinazim Graphics
Big tech companies are investing heavily in artificial intelligence and we know that Facebook is pushing personal data into their advertising AI for sure but what else are they planning on using all of our data for? Is it really just for "for advertising"?
Yabb Messenger – Complete Privacy
Yabb Instant Messenger is a social media and community app that allows users to speak freely and openly using fully encrypted chat and calls.
In addition, Yabb Messenger will never share the personal data of its users with other companies for advertising purposes.
Unlike the majority of messaging and social networking sites, Yabb has no ads and its social newsfeed is shown to you in "chronological" order. This means that unlike Instagram and Facebook where an algorithm decides what you see in your news feed, in Yabb you see your friend's video and photo post in real-time as it is posted.
Features:
• Encrypted calls and chat
• Cheap international calls to mobiles and landlines
• Free VoIP calls (no phone number required)
• Emoticons and animated stickers
• Self-destructing text messages – set a timer for how long you'd like your message to "stay alive" once someone sees it before it is gone forever.
• Group chat
• Video chat
• Real-time push messages
• Location sharing
• Meet new people nearby
• Photo sharing
• Social media wall where people can share and like
• Share YouTube videos with your friends
• Moderated content (if someone uploads inappropriate photos we remove them)
• Real-time social updates
Download Yabb Instant Messenger Now On Android and iOS